In addition to robust self-help resources available to all Montanans, MLSA provides legal information, advice, and legal representation free of charge to low income Montanans with civil legal needs. MLSA works on individual cases and under a systemic approach to help low-income people living throughout the state escape domestic violence, keep their housing, preserve their public benefits, protect their basic human rights, and more.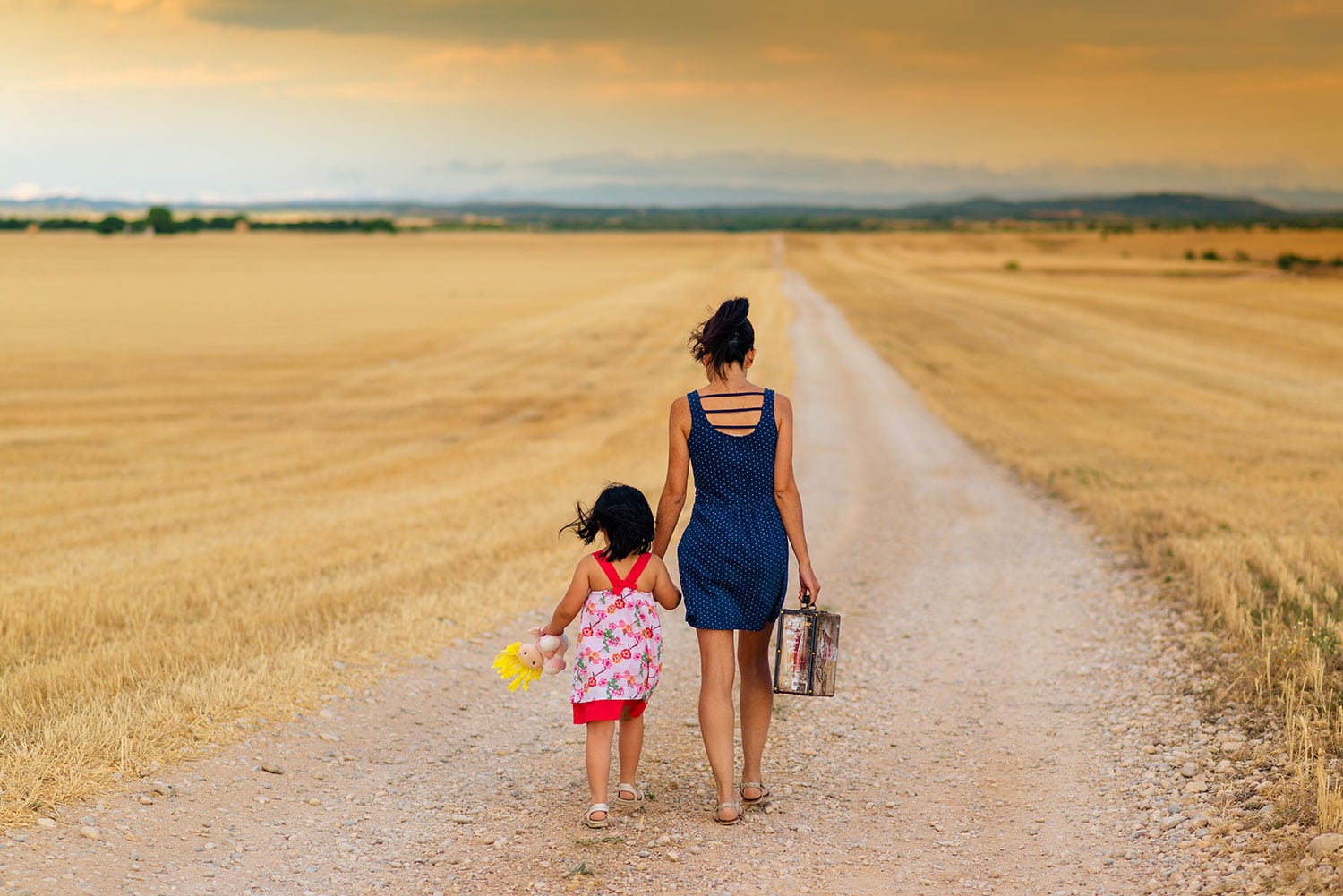 Everyone deserves safety and has the right to live free from fear. MLSA's legal services provide one of the most effective ways to help survivors escape from domestic violence. Our experienced advocates and attorneys provide guidance on issues like orders of protection, parenting plans, and more.
Montana was largely founded and developed by dedicated agricultural workers.  MLSA provides education, legal information, advice and representation to eligible workers in the areas of employment, benefits, and housing, as well as other civil legal issues that directly impact agricultural workers living throughout the state.
MLSA is dedicated to opening the door to equal justice for all Montanans, including Native Americans accessing tribal courts. MLSA helps protect the legal rights of tribal members in relation to finances, benefits, housing, allotments, wills, and other basic needs. MLSA also runs the Tribal Advocacy Incubator Program, which recruits, trains, mentors, and supports people to become tribal lay advocates on Montana's reservations.
Earned public benefits form a safety net of basic living necessities for Montana's most vulnerable citizens: seniors on a limited income; people living with a disability; veterans facing homelessness; children in need of food on the table. MLSA helps eligible low-income Montanans prevent the loss or reduction of their earned benefits.
MLSA helps families stay in their homes and live healthy and stable lives. We stop people from being unfairly evicted, protect renters with disabilities, combat unlawful fees, and secure safe living environments. Through the Montana Eviction Intervention Program (MEIP), MLSA provides free attorneys for evictions and direct financial assistance to keep people housed. MLSA also provides dedicated legal assistance and advocacy to homeless youth and young adults through the Youth Homelessness Homelessness Demonstration Project.
We help low income consumers achieve financial stability with services related to bankruptcy, violations of the Fair Debt Collections Practices Act, collection abuse, illegal fees, credit discrimination, and unlawful garnishment. Civil legal aid helps consumers assert their rights to fair and legal treatment in their financial affairs.
MLSA's Crime Victim Rights practice group provides coordinated, comprehensive, and holistic wrap-around services to crime victims -- including victims of sexual assault, domestic violence, scams, elder abuse, and other crimes -- across the state. By offering legal advice and representation, advocacy for victim's rights and safety, and additional support and educational resources, MLSA ensures that victims of all types of crimes get the legal assistance they deserve.
The HelpLine is the gateway to MLSA's services, including legal information and resources, advice, clinics, and representation.  MLSA's trained Intake Specialists and AmeriCorps Justice for Montanans members help callers apply for services at MLSA and assess callers' legal problems to determine what type of assistance they need. Callers may be assigned an MLSA attorney, placed with a pro bono volunteer attorney, referred to other social services organizations, or directed to free self-help legal resources available online.
The Montana Health Justice Partnership is a collaboration between MLSA, the Montana Primary Care Association, and six Community Health Clinics located throughout Montana.  MLSA also partners with Providence-St. Patrick Hospital in Missoula. The partnership provides legal assistance to patients in some of Montana's most vulnerable communities, working to solve legal issues that impact patient health – such as unsafe housing, family violence, and denial of earned benefits.
MLSA partners with the Office of Court Administrator to offer free family mediation for separating couples with children. This project offers legal advice, child support calculation, and mediation statewide.
MLSA provides dedicated legal assistance and advocacy to homeless youth and young adults through the Youth Homelessness Homelessness Demonstration Project, which aims to combat youth homeless throughout Montana by removing the legal barriers that prevent youth and young adults from securing housing and accessing education and employment.
MLSA is also supported by a network of pro bono attorneys across the state. MLSA pro bono attorneys assist clients throughout Montana on family law matters, employment law, housing issues, taxes, and more. In return, MLSA provides malpractice insurance, CLE opportunities, and case management assistance. Interested in volunteering as a pro bono attorney at MLSA?
Click here to learn more.