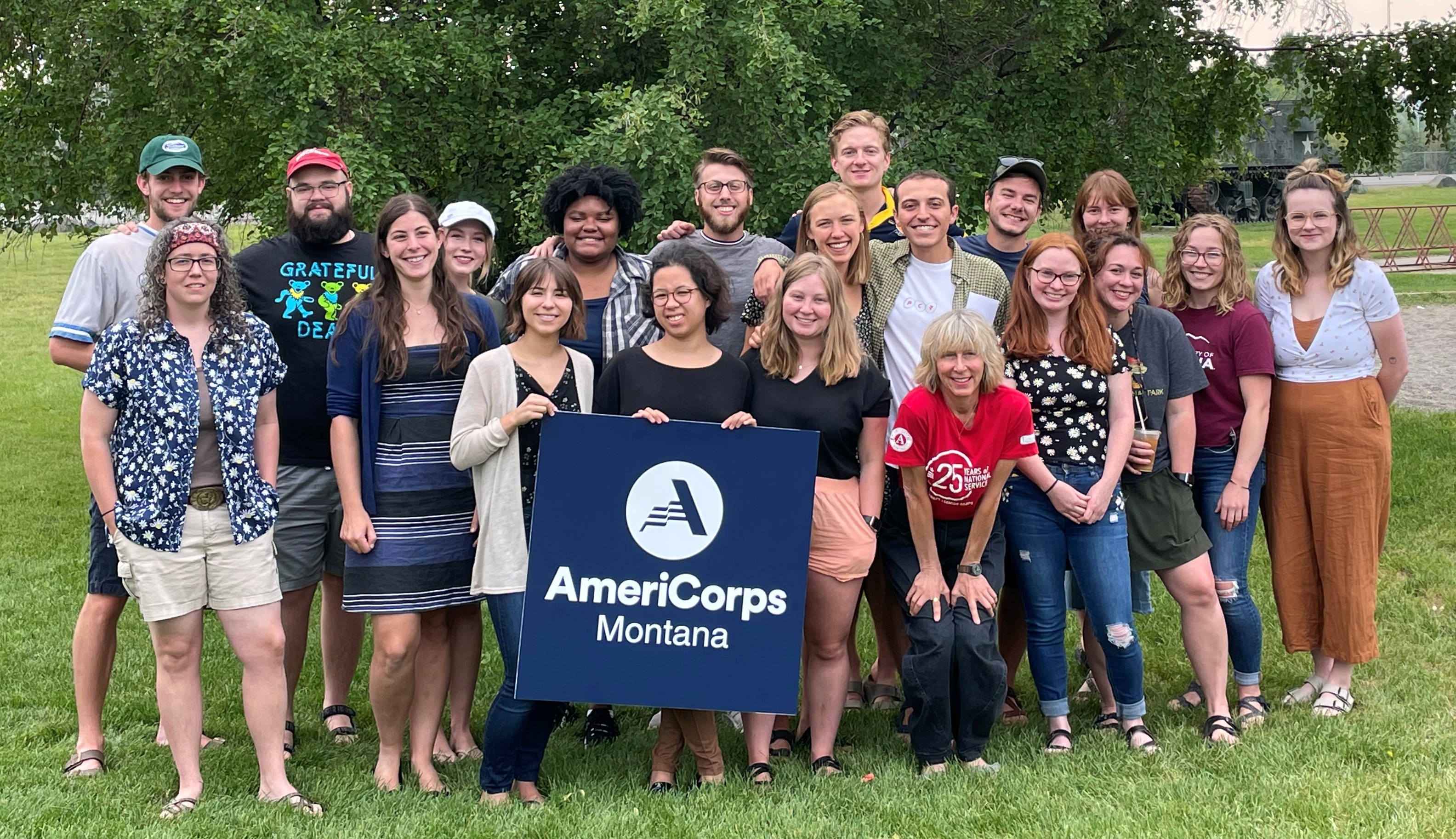 2020-2021 JFM Members during Close of Service training
Then join AmeriCorps through the Justice for Montanans Project. National service includes everyone. The Justice for Montanans Project is committed to including all in service to our communities. By actively recruiting persons with a broad range of backgrounds and abilities to help improve services and programs, we raise awareness about the value of diversity in our communities.
2022-2023 Service Term
Living allowance of $20,827 divided equally over 48-week term of service.
An AmeriCorps Education Award of $6,495 upon successful completion of 1,700 hours of service. Members aged 55 and over may transfer the education award to a child, grandchild or foster child.
Eligible for deferment on qualified student loans.
Guaranteed health benefits, as well as child care assistance if qualified.
Relocation allowance of up to $550 if the service site is 50 miles or more from current residence.
Hands-on experience and training working in the legal field.
Opportunity to live, serve, and be part of the AmeriCorps team in the state of Montana.