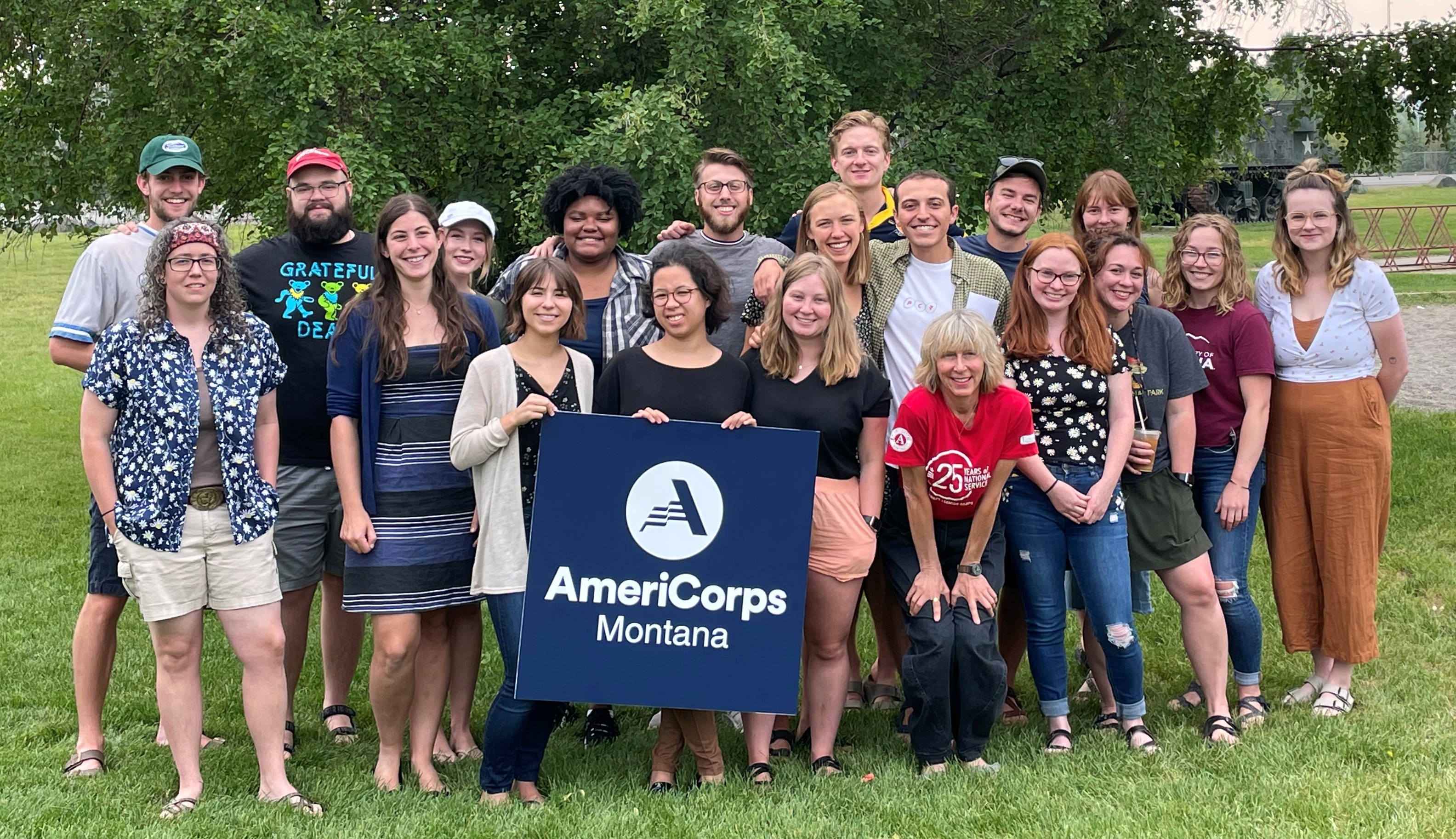 2020-2021 JFM Members during Close of Service training
Then join AmeriCorps through the Justice for Montanans Project. National service includes everyone. The Justice for Montanans Project is committed to including all in service to our communities. By actively recruiting persons with a broad range of backgrounds and abilities to help improve services and programs, we raise awareness about the value of diversity in our communities.
We're hiring! Please click on the links below for a general overview of each position description. These listings are updated to reflect any changes for the upcoming term. Applications are reviewed on a rolling basis. Do not hesitate to reach out if you have any questions.
Montana Legal Services Association is here to protect and enhance the civil legal rights of, and promote systemic change for, Montanans living in poverty.
Making our court systems work for all Montanans by providing helpful, accessible, easy-to-use information. Montana Supreme Court's Self-Help Law Center's.
Billings

Open

Great Falls

Open

Bozeman

Open

Helena

Filled

Missoula

Filled
OCPVS helps educate and protect Montana consumers and businesses to prevent fraud and offers information and referrals to victims of crime.
OCFO responds to the requests of citizens who have concerns about children involved in the child protection system or in need of protection. OCFO helps educate and protect the rights of Montana families and children with both case specific and systems change interventions.
This position focuses on serving Montanans 60 and over at pro-bono legal document clinics around the state and providing legal services through various programs like Justice Served and phone legal advice clinics.
Montana Fair Housing (MFH) is a private, full service, non-profit organization dedicated to the elimination of housing discrimination, and the advancement of civil rights. MFH investigates allegations of discrimination in housing, counsels victims of discrimination, and facilitates both the state and federal complaint process.
YWCA Missoula is dedicated to eliminating racism, empowering women and promoting peace, justice, freedom and dignity for all.