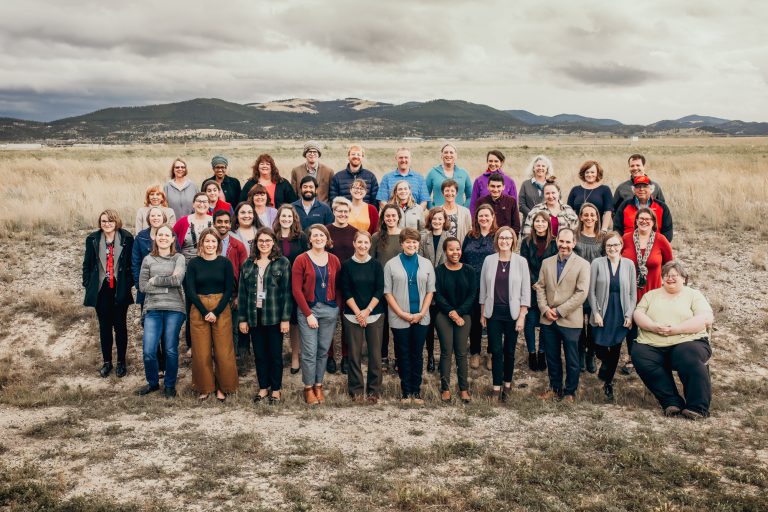 Looking for an opportunity to use your legal skills to positively impact lives in your community? A career at MLSA is guaranteed to do just that. At MLSA, every day is different and filled with work that is both intellectually stimulating and challenging. Whether you are just starting your legal career or are a seasoned lawyer, making legal aid work part of your practice will not only allow you to grow your legal skills, but will also instill a sense of personal satisfaction from seeing the immediate results of your work in the transformed lives of clients.
The Montana Legal Services Association (MLSA) seeks diverse and dynamic applicants for a 24-month, full-time attorney position as an Equal Justice Works Fellow in the Elder Justice Program. The fellowship will begin on or about July 1, 2020, and end in June 2022.
MLSA has been competitively selected by Equal Justice Works as an implementing partner of Equal Justice Works' Elder Justice Program (EJP).  EJP is a national professional fellowship program for attorneys designed to increase access to legal assistance for older victims of crime.  As an Equal Justice Works Fellow, you will provide victim-centered direct legal services to older victims of crime, and you will develop experience and skills to be a leader in social justice while contributing to a broader community of practice serving older victims. Fellows in the Elder Justice Program cohort are required to actively participate in peer-to-peer learning and trainings delivered by Equal Justice Works and training partners throughout the year.
Location: Helena, Montana
Salary & other support:  The Fellow will receive an annual salary, as well as including health, dental, vision, and life insurance, retirement and educational loan repayment assistance.  Interested applicants should contact [email protected] with any follow-up questions.
Please note that Fellows must commit to fulfilling the twenty-four month fellowship and will sign a Fellowship Agreement with Equal Justice Works.
To Apply: Send a letter of interest, resume, writing sample, and three academic or professional references to [email protected]
Submission Deadline: The deadline for applications is May 29, 2020. The position will remain open until filled.
Please click on the link below for a detailed job description and requirements.
EJW Elder Justice Fellowship 2020-05-12
Email application materials to [email protected]. Screening of applications will begin immediately and the positions will remain open until filled.
The Montana Legal Services Association is an equal opportunity employer. People of color, women, people with disabilities, gay, lesbian, bisexual and transgender persons are welcome and are encouraged to apply.