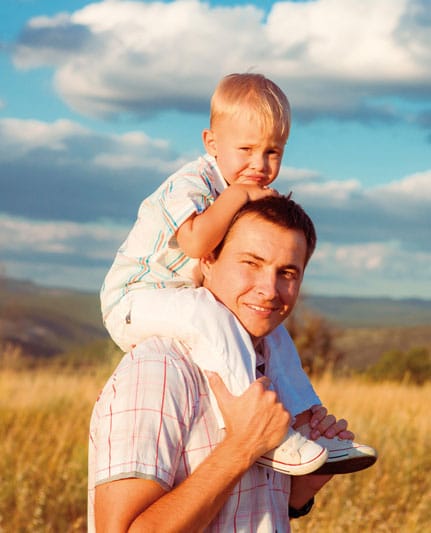 In 2017, MLSA's services resulted in $2,736,121 in direct financial benefit to our clients.
A person's entire world can change in an instant. An unexpected eviction notice can cause a family to lose their home; a contentious divorce can leave a parent separated from their children; a health crisis faced without benefits can leave an individual buried in debt and wondering what the future holds.
These are all examples of civil legal problems that could happen to your neighbor, to your coworker, or even to you.
However, addressing these problems is not as simple as hiring a private attorney. The average attorney in Montana charges $175 an hour for their services, meaning that private legal assistance is out of reach for many Montana families struggling to make ends meet. Without access to an attorney or legal information, problems that feel overwhelming at the best of times can quickly prove catastrophic to an individual and their family.
Dedicated MLSA attorneys and staff work hard to bridge this barrier and to meet the needs of low-income Montanans facing pressing civil legal issues. Unfortunately, demand for civil legal aid in Montana far outstrips the supply. MLSA is the only organization providing general civil legal services throughout the entire state and must try to stretch its limited resources to meet the needs of as many Montanans as possible. For every client MLSA takes, it is unable to serve another due to lack of resources. For a person struggling to deal with a civil legal issue that impacts their safety and security, it can seem that the odds of winning the lottery might be better than obtaining justice with an attorney.
But there is hope. Montana is a prosperous, compassionate community filled with people who volunteer their time, energy, and money to assure a fair justice system. With this critical support, MLSA continues to work towards its goal of ensuring that no one has to go without civil legal assistance when they need it most. Together, we can build a more just society for all.
Every year, MLSA helps nearly 10,000 clients and their family members access justice and provides self-help to thousands more. In 2017, 99% of MLSA clients increased their knowledge of the legal system, their legal rights, and of how to solve their legal problem. In 2017, MLSA's services resulted in $2,736,121 in direct financial benefit to our clients.
According to a 2015 report sponsored by the Montana Supreme Court's Access to Justice Commission, civil legal aid at MLSA generated $9.6 million in economic benefit to the State of Montana. The return on investment in legal aid at MLSA is 215%. That means that for every dollar in-state donors and funders spent on civil legal aid in Montana, $10.61 is put into Montana's economy – making a stronger economy for us all.