MLSA Executive Director Alison Paul recognized by the American Bar Association with the James I. Keane Award for her innovative work using technology to improve the delivery of civil legal services in Montana.
Former MLSA Executive Director Klaus Sitte awarded the Neil Haight Pro Bono Award from the Montana State Bar for his lifelong commitment to pro bono work, both during his time with MLSA and in the years after.
MLSA staff attorney Kathryn Seaton awarded the Frank I. Haswell Award from the Montana State Bar for best contribution to the Montana Lawyer for her series of articles on Indian Law, written in the form of Q&A's with tribal practitioners and judges.
MLSA staff attorney Kallie Dale-Ramos named to the Helena Independent Record "20 Under 40" class of 2022 for her work with MLSA establishing the Montana Health Justice Partnership and for her work with the Indian Law Resource Center.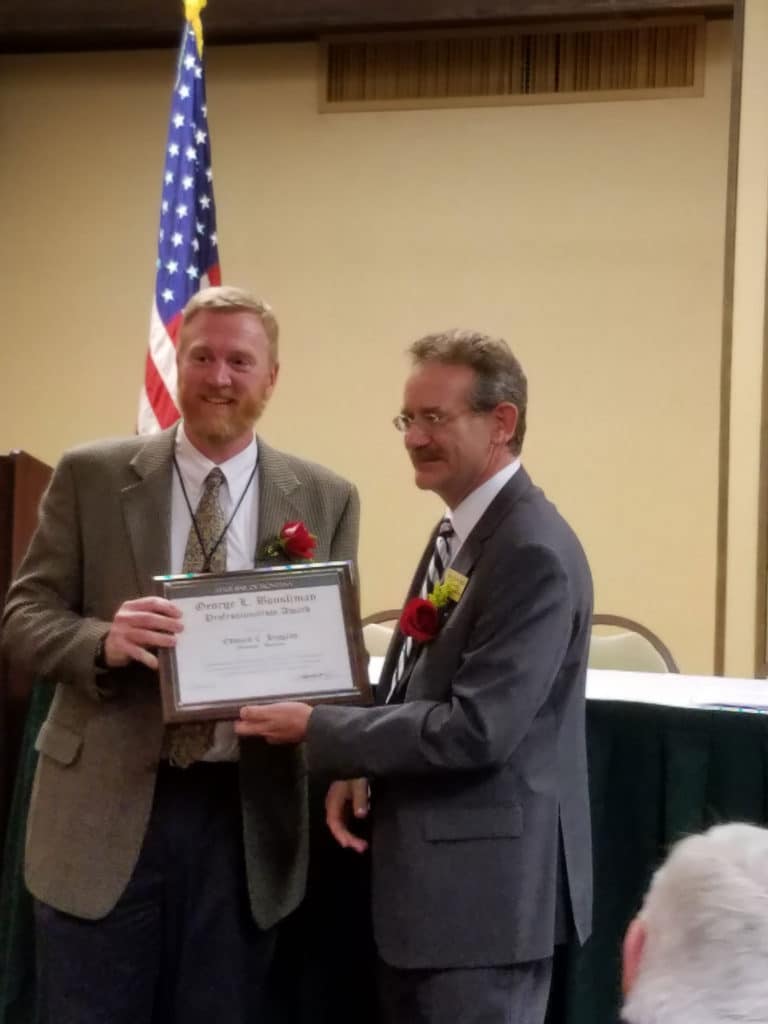 Ed Higgins receives the George L. Bousliman Professionalism Award from the Montana State Bar, 2016