2021: MLSA's Rural Incubator Project for Lawyers (RIPL) selected as as one of nine inaugural Rural Innovation Sites by the Rural Justice Collaborative in recognition of RIPL's work to increase access to lawyers in rural Montana communities.
2021: MLSA staff attorney Jain Walsh invited to speak at NCVLI's RISE: Rights in Action - The Difference a Lawyer Can Make series as part of an effort to create awareness of victims' rights and to highlight the legal work of MLSA's crime victim clinic.
2020: MLSA staff attorney Kallie Dale-Ramos received the American Bar Association Standing Committee on Legal Aid and Indigent Defendants Centennial Access to Justice Award for her work on the Montana Health Justice Partnership.
2017: The Montana Health Justice Partnership received a certificate of recognition for their collaborative effort to improve community health at the Montana Healthy Communities Conference.
2016: MLSA received the Mary Byron Celebrating Solutions Award in recognition of MLSA's work to provide civil legal assistance to survivors of domestic violence and break the cycle of violence.
2016: MLSA staff attorney Ed Higgins received the George L. Bousliman Professionalism Award from the Montana State Bar for his work advocating for low income Montanans.
2016: MLSA received a Community Impact Award at the Montana Housing Partnership Conference recognizing the impact of the Keep My Montana Home program on saving homes from foreclosure in the wake of the Global Financial Crisis.
2014: MLSA received the Montana Board of Crime Control's Innovative Community Improvement Award for using technology to increase access to justice in rural Montana.
2014: MLSA attorneys Amy Hall and Bob LaRoche were recognized by the Montana Justice Foundation as Champions of Justice for their extraordinary efforts.
2014: MLSA Executive Director Alison Paul was selected as a Where Health Meets Justice Fellow by the National Legal Aid & Defender Association.
2012: MLSA Executive Director Alison Paul was one of only six legal aid program directors invited to participate in the first White House Forum on Civil Legal Aid.
2009: MLSA attorney Bob LaRoche was honored by the Yellowstone Area Bar Association with a Lifetime Achievement Award for over 30 years of civil legal aid services.
2005: MLSA Executive Director Alison Paul was awarded the Innovations in Technology Award by the National Legal Aid and Defender Association.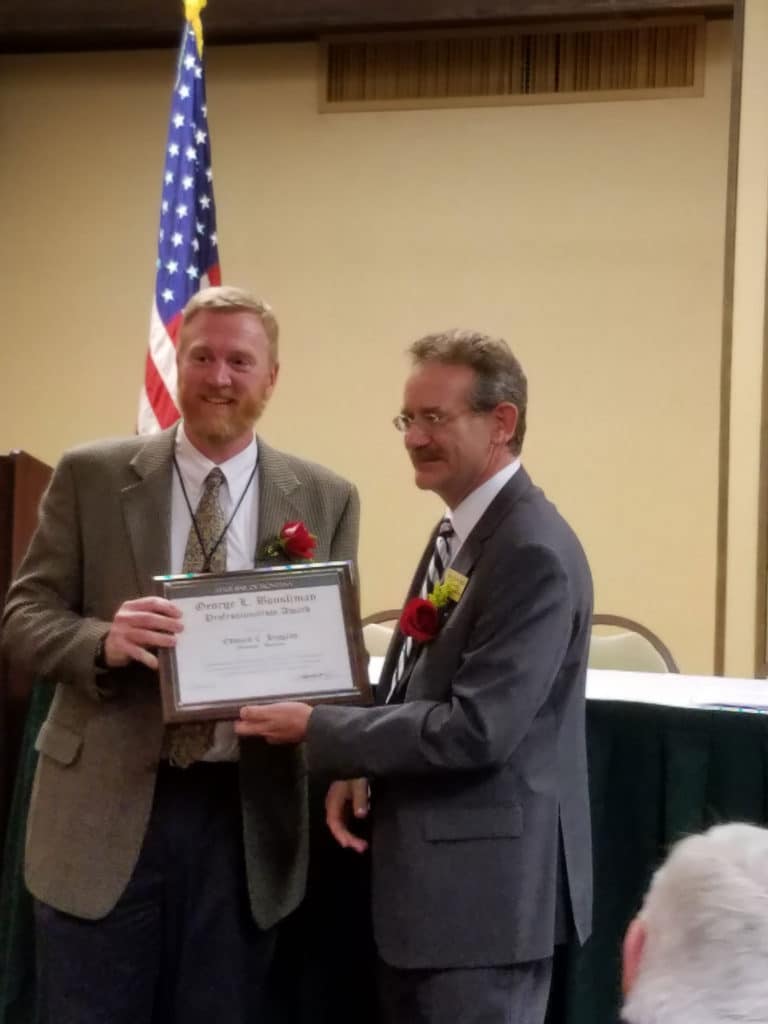 Ed Higgins receives the George L. Bousliman Professionalism Award from the Montana State Bar, 2016