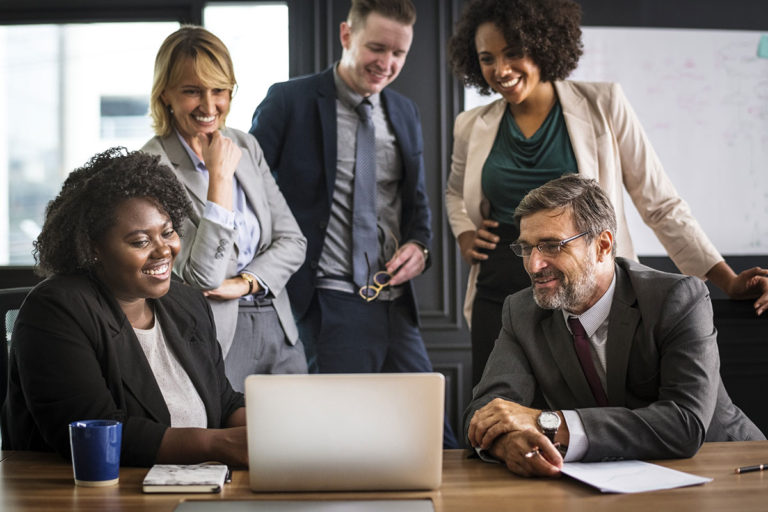 Do you want to make a difference in your community? Work towards the public good? Help the public understand and trust the judicial system? Pro bono is an important part of the effort to ensure availability of legal services to Montana's low income population. It helps deliver on the promise of equal access to justice in Montana.
No matter your practice, there are opportunities for you at MLSA, from limited scope options all the way up to full representation. Pro bono can also introduce you to a new area of the law or increase your skills in a particular area of practice - all while working toward the public good. MLSA is here to help you find a good pro bono opportunity for your schedule and interest area and to provide you with the support you need.
Participating in limited scope pro bono services is a great way to increase access to justice by providing critical legal advice for clients who are proceeding Pro Se. Limited scope accommodates your busy schedule while still allowing you to donate your time and expertise.
AskKarla.org
AskKarla.org is named in honor of Chief Justice Karla Gray and her long dedication to access to justice. AskKarla.org is an online advice platform that allows attorneys to anonymously answer civil legal questions posted by income-qualified clients. The site is administered and monitored by MLSA and is an easy way to do pro bono on your own time. To get started, simply visit AskKarla.org and click "volunteer."
Montana Pro Bono Connect Phone Advice Project
Attorneys are asked to donate an hour or two of their time to provide over the phone advice to pre-screened clients in need of advice with civil legal issues.  Calls can be made from anywhere at a date and time that works for you. You will only talk to clients who have legal issues that you have agreed to advise on.

Interested? Click below to select times you are available to provide advice.

SCHEDULE ADVICE

Community Based Family Law Advice Clinics
Communities around the state host regular advice clinics to provide in person advice and document review to income qualified clients in their family law case. The clinics typically run for 2-3 hours once a month during the week and are held in Bozeman, Billings, Helena, Missoula, Great Falls, and Kalispell.  Attorneys typically advise 2-3 clients on their family law issue during each clinic.
Donate your time and expertise to level the playing field and represent low income Montanans with civil legal issues. Representation is the critical missing piece for many Montanans attempting to represent themselves in a confusing and complicated court system.
Community Based Full Representation Programs
Communities around Montana work with MLSA to place low income Montanans with volunteer attorneys for representation in their civil legal issue. Most full representation programs are run by a local court or bar association in partnership with MLSA. Attorneys interested in volunteering will be contacted by their court or bar association when there is a client in need of representation.
The Second Act Justice Project is a pro bono program for emeritus state bar members. Through this project, emeritus members provide civil legal aid to low-income Montanans across the state and mentor MLSA staff attorneys. MLSA seeks emeritus members from all practices of law who would like to donate time to pro bono work in their retirement. Emeritus volunteers engage in a variety of opportunities that overlap with other MLSA pro bono programs, including community based law clinics, full representation, mentoring MLSA staff and volunteer attorneys, and other limited-scope assistance.
If you are interested in providing pro bono services through MLSA, please click the button below: