Do you want to help low-income people access justice, but also need to keep the lights on? How about taking on Modest Means work? Working with MLSA as a contract MEIP attorney is a unique opportunity to represent lower-income people while learning landlord-tenant law and getting paid at the Modest Means rate.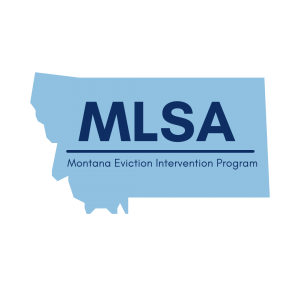 Since the height of the Covid-19 pandemic in 2020, Montana Legal Services Association has partnered with the Montana Department of Commerce to keep people housed through the Montana Eviction Intervention Project (MEIP).
MEIP has worked to prevent eviction and homelessness by:
Helping people understand and navigate the eviction process;
Enforcing renter rights to safe housing;
Negotiating with landlords; and
Providing housing navigators to assist clients in finding alternative housing.
Thanks to the ARPA Funding through the Department of Commerce, MLSA is able to pay contract attorneys at a rate of $75 per hour to provide advice, limited scope services, and direct representation for individuals and families who are in the midst of an eviction.
Your hours and expenses are reimbursable and MLSA provides malpractice insurance.
As the demand for eviction assistance increases, MLSA is looking to expand the network of attorneys taking these cases throughout the state. If this sounds like a good opportunity for your practice, please apply to be a MEIP attorney today.
Contact Brenna Gradus at [email protected] or 406-442-9830 ext. 133 for more information, or to apply to be a part of MEIP.
To learn more about the project and how to participate, please contact:
Brenna Gradus
office: 406-442-9830 ext. 133
email:  [email protected]